Regular price
Sale price
$8.00 USD
Unit price
per
Sale
Sold out
Share
Our artisanal Cold Processed Goat's Milk Soap is a luxurious cleansing experience infused with the captivating scent of Birchwood.
Crafted with care, this soap is a sensory journey that blends the finest ingredients to pamper your skin and awaken your senses.
Our soap is carefully handcrafted with a nourishing blend of olive oil, shea butter, and cocoa butter to provide a creamy lather that hydrates and soothes your skin with each use. The addition of goat's milk ensures a gentle cleanse, making it suitable for even the most sensitive skin types.
The scent of Birchwood is a harmonious blend of fragrance notes that transport you to a serene forest. The invigorating aroma of wild cypress and birch is complemented by the freshness of ozone and makrut lime, creating a balanced and revitalizing experience. Subtle hints of leather and ocean moss add depth and complexity to this exquisite fragrance.
As you lather up with our Goat's Milk Soap, you'll not only enjoy its creamy texture but also delight in the rich, Birchwood aroma that fills your shower or bath. It's a sensory treat that elevates your daily self-care routine.
Indulge in the essence of the outdoors and treat your skin to the nourishment it deserves with our Cold Processed Goat's Milk Soap in Birchwood. Whether it's a moment of tranquility in the shower or a thoughtful gift for someone special, this soap brings nature's elegance to your daily ritual. Elevate your bathing experience with the complex and enchanting fragrance of Birchwood, and let your senses wander to a serene forest retreat.
Ingredients: Goat's Milk, Olive Oil, Tallow, Shea Butter, Cocoa Butter, Coconut Oil, Castor Oil, Sodium Hydroxide, Fragrance. May contain: Fragrance, Skin Safe Mica , Titanium Dioxide, Collodial Oatmeal, Poppy Seeds, Crushed Walnut Shell, Coffee, Dried Fruit Peel, Flowers, Organic Essential Oil, Activated Charcoal
These statements have not been evaluated by the FDA. This product is not intended to diagnose, treat or cure or prevent any disease. Individual results may vary. Review ingredients; if you have sensitive skin, perform a patch test. Discontinue use if rash develops. 
View full details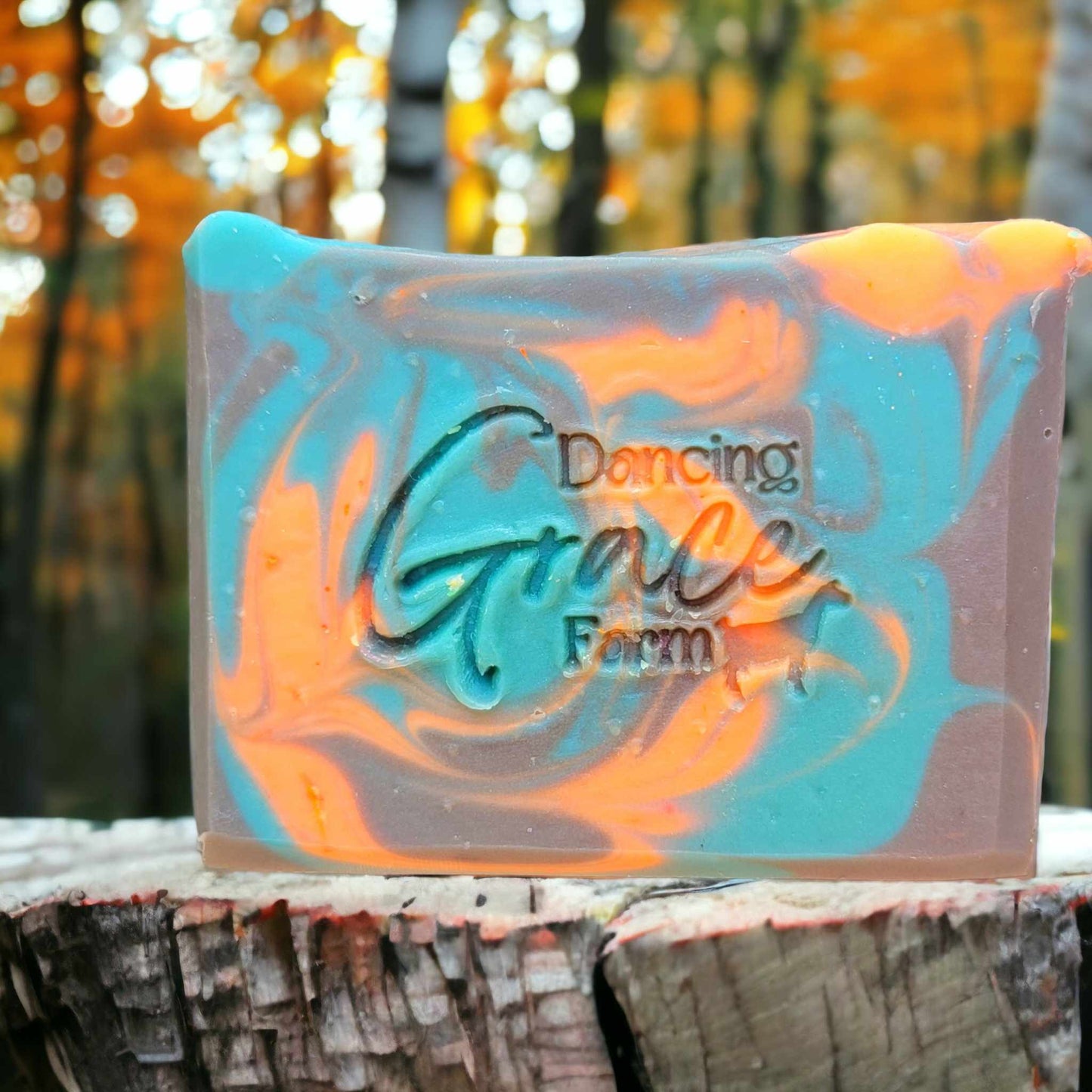 Shipping

Item ships within 3 business days generally. During times of high sales volume (release days), check the banner at the top of the page for the most up to date information on shipping times. Thank you for shopping small!

Returns

Due to the personal nature of our products, returns will not be accepted. Please let us know if you have an issue with your shipment so we can make it right! We love happy customers!!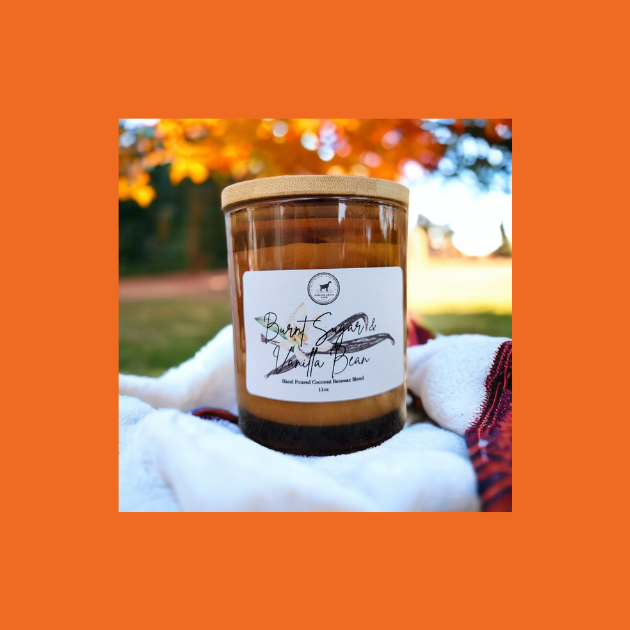 Cozy, warm scents ready to be burned to freshen your home before guests arrive or simply while reading a good book on a chilly night. From our farm- to your home.
You'll love our products because of what we put into them-- And what we leave out