Regular price
Sale price
$20.00 USD
Unit price
per
Sale
Sold out
Share
🌟 Introducing Our Exquisite Hand-Poured Coconut Beeswax Candle: "Joy Noel" 🌟
✨ Experience the Warmth of Joy, the Glow of Noel ✨
Indulge your senses with our artisanal masterpiece—a handcrafted coconut beeswax candle that captures the essence of the holiday season like never before. At Dancing Grace Farm, we take pride in bringing you a candle that not only illuminates your space but also fills it with the enchanting fragrance of "Joy Noel."
🕯️ Why Choose Our Coconut Beeswax Candle? 🕯️
🌿 Pure and Natural Ingredients: Crafted with care, our candles feature beeswax harvested from our very own bee colonies, ensuring the purest and most sustainable source for your candlelit moments.
🌲 Wooden Wick for a Cozy Atmosphere: Immerse yourself in the soothing crackle of our wood wick, creating a warm ambiance reminiscent of a crackling fireplace.
🍯 A Symphony of Fragrance - "Joy Noel": Let the delightful blend of pine needles, cinnamon sticks, amber, and a touch of sugared sweets transport you to a world of festive nostalgia. The "Joy Noel" fragrance encapsulates the spirit of joy, making it a must-have addition to your holiday traditions.
🌟 Hand-Poured Elegance: Each candle is meticulously hand-poured with precision and passion, ensuring a unique and elegant touch that enhances the beauty of any space.
🌎 Sustainable and Eco-Friendly: Our commitment to the environment extends beyond the exquisite ingredients. We strive to minimize our carbon footprint, making our candles an eco-conscious choice for your home.
🎁 Perfect Gift for Every Occasion: Whether for yourself or a loved one, our coconut beeswax candle is the ideal gift to share the warmth and joy of the season.
🔥 Illuminate Your Moments with "Joy Noel": Create a sanctuary of blissful moments with the enchanting glow and captivating fragrance of our "Joy Noel" coconut beeswax candle.
11 oz hand poured wooden wick coconut beeswax, wood top
View full details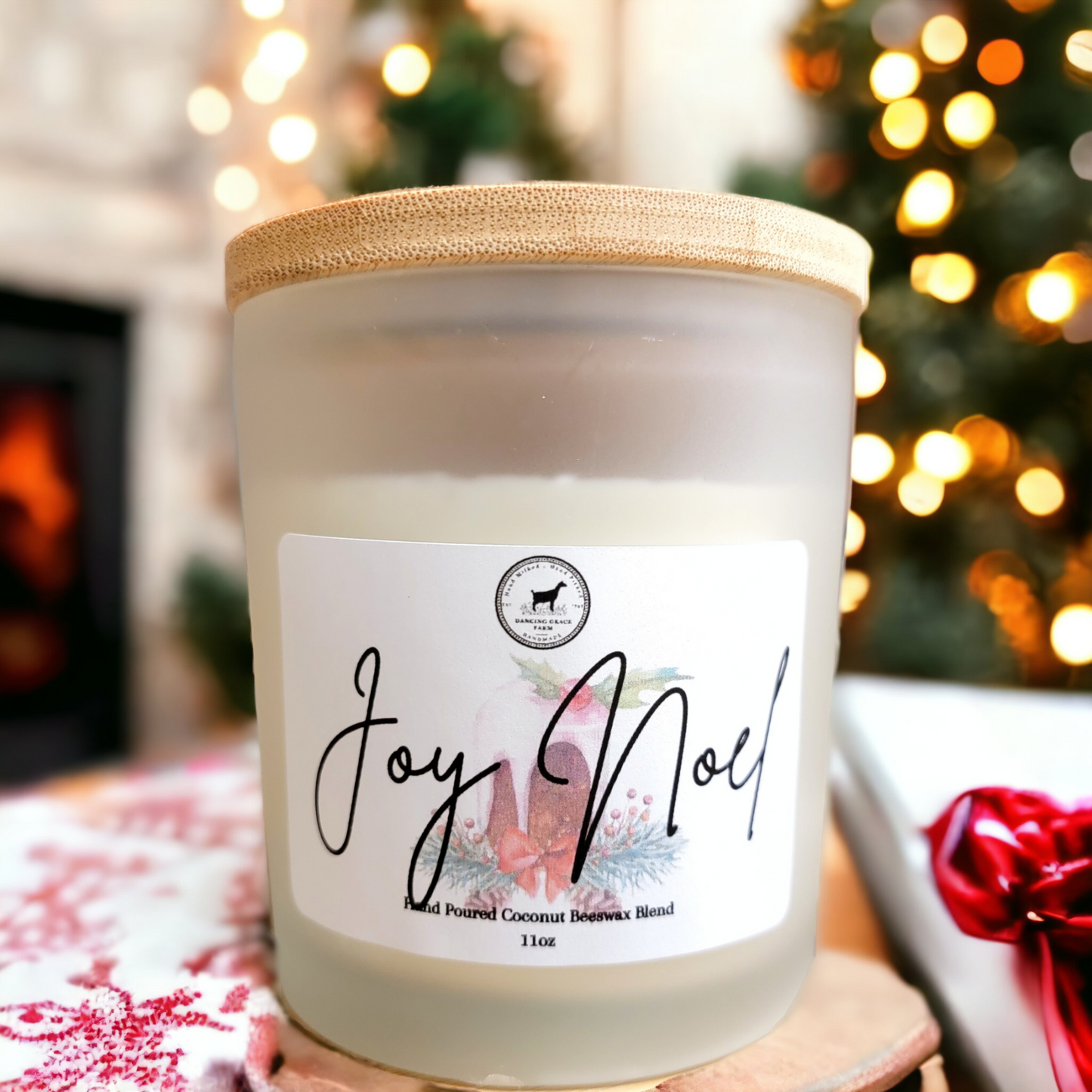 Shipping

Item ships within 3 business days generally. During times of high sales volume (release days), check the banner at the top of the page for the most up to date information on shipping times. Thank you for shopping small!

Returns

Due to the personal nature of our products, returns will not be accepted. Please let us know if you have an issue with your shipment so we can make it right! We love happy customers!!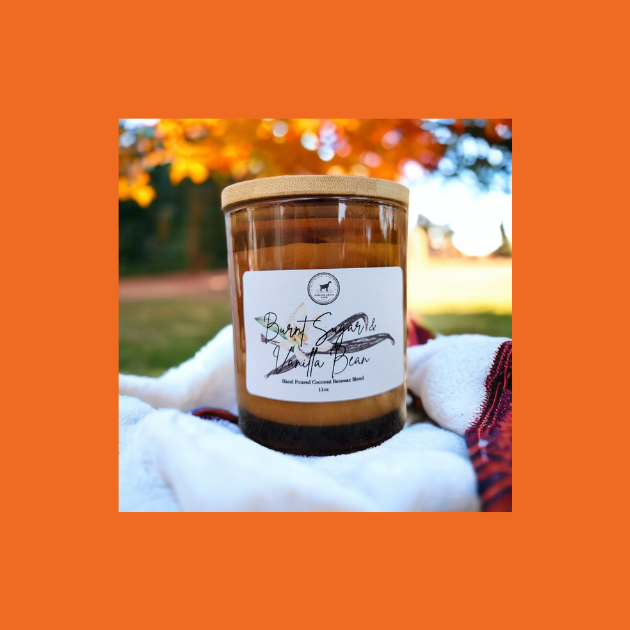 Cozy, warm scents ready to be burned to freshen your home before guests arrive or simply while reading a good book on a chilly night. From our farm- to your home.
You'll love our products because of what we put into them-- And what we leave out