Regular price
Sale price
$20.00 USD
Unit price
per
Sale
Sold out
Share
☕ Elevate Your Moments with Dancing Grace Farm's Hand-Poured Coconut Beeswax Candle: "Lemon Tea" ☕
At Dancing Grace Farm, we invite you to embrace tranquility and indulge in the simple joys of life with our artisanal coconut beeswax candle. Immerse yourself in the serene glow and refreshing fragrance of "Lemon Tea."
🍯 Crafted from Our Bees, Poured with Grace: Experience the purity of nature as our candle is hand-poured with beeswax harvested from our very own bee colonies at Dancing Grace Farm. With sustainability at heart, each candle reflects the beauty of nature and the grace of mindful craftsmanship.
🔥 Wood Wick for a Cozy Atmosphere: Let the soft crackle of our wood wick transport you to a place of serenity. The gentle flicker enhances the ambiance, creating a soothing atmosphere reminiscent of sipping hot tea by the fireside.
🍋 Lemon Tea - A Refreshing Symphony: Immerse yourself in the relaxing indulgence of hot tea, complemented by the zest of lemon, drops of honey nectar, and the extra zing of cardamom. The "Lemon Tea" fragrance captures the essence of a tranquil moment, bringing a touch of sophistication to your space.
🌿 Calming Aromatherapy for Your Space: Create a haven of relaxation with the subtle yet invigorating scent of "Lemon Tea." Let it be your companion for moments of reflection, meditation, or simply unwinding after a long day.
🎁 Gift the Gift of Serenity: Share the art of relaxation with your loved ones. Our "Lemon Tea" candle makes for a thoughtful and indulgent gift, perfect for any occasion.
View full details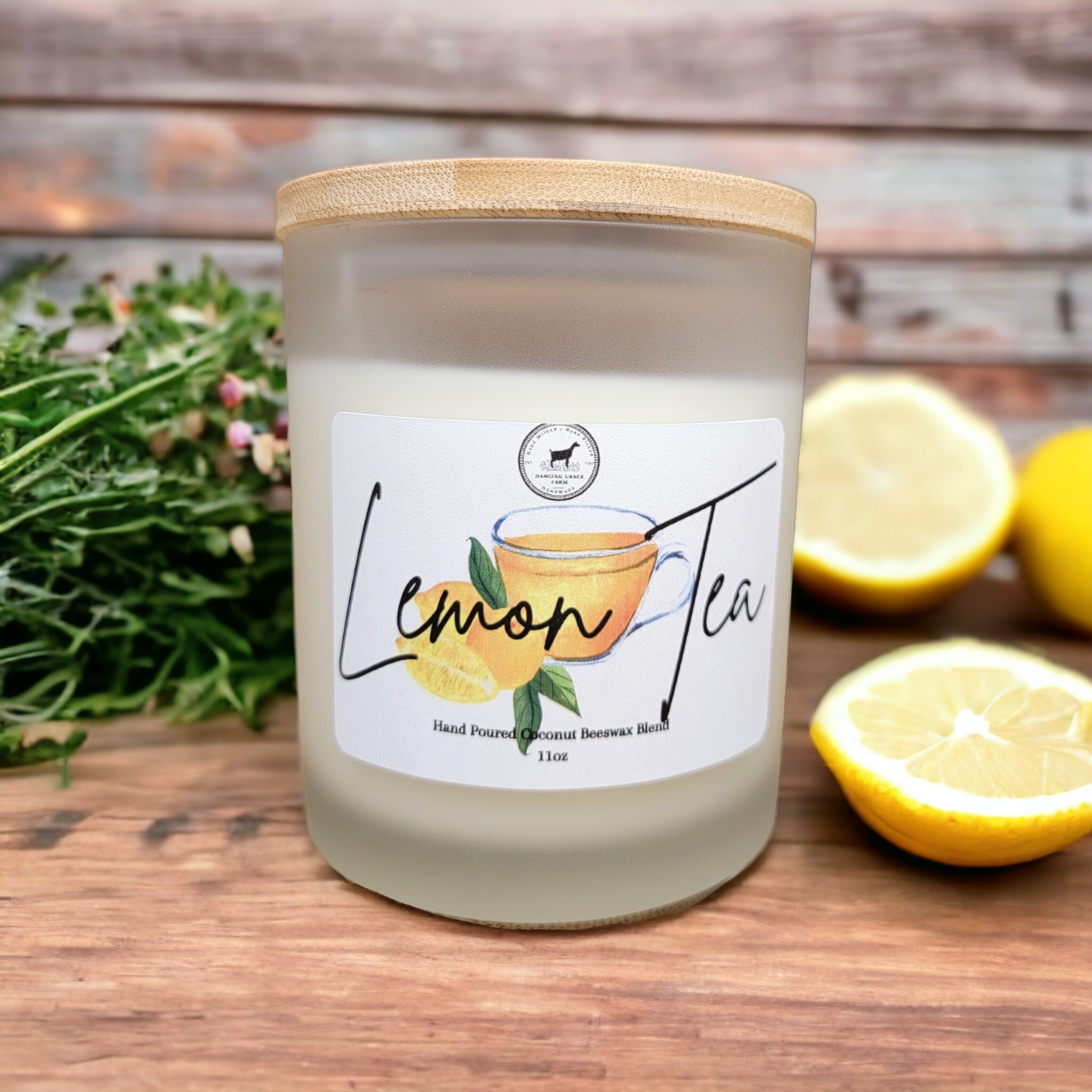 Shipping

Item ships within 3 business days generally. During times of high sales volume (release days), check the banner at the top of the page for the most up to date information on shipping times. Thank you for shopping small!

Returns

Due to the personal nature of our products, returns will not be accepted. Please let us know if you have an issue with your shipment so we can make it right! We love happy customers!!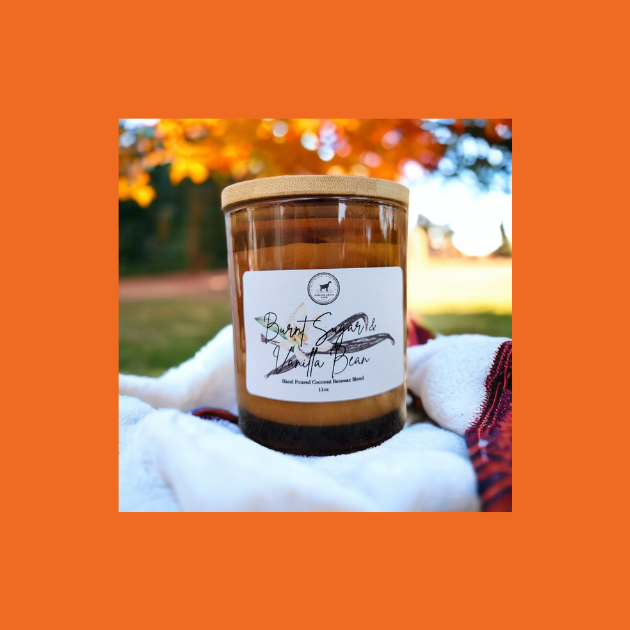 Cozy, warm scents ready to be burned to freshen your home before guests arrive or simply while reading a good book on a chilly night. From our farm- to your home.
You'll love our products because of what we put into them-- And what we leave out