Regular price
Sale price
$20.00 USD
Unit price
per
Sale
Sold out
Share
✨ Experience the Magic of the Season with Dancing Grace Farm's Hand-Poured Coconut Beeswax Candle: "Peppermint Dreams" ✨
Dancing Grace Farm invites you to embark on a sensory journey that captures the enchantment of the holidays. Our artisanal coconut beeswax candle, hand-poured with love from beeswax harvested from our very own bee colonies, introduces you to the mesmerizing fragrance of "Peppermint Dreams."
🕯️ Crafted with Care, Poured with Grace: Our commitment to excellence is evident in every candle we create. Using beeswax from our own colonies, each candle from Dancing Grace Farm is a testament to the harmony between nature's bounty and the grace of meticulous craftsmanship.
🔥 Wood Wick for a Cozy Atmosphere: Let the gentle crackle of our wood wick transport you to a place of warmth and tranquility. The soft flicker enhances the ambiance, creating a soothing atmosphere that complements the enchanting fragrance of "Peppermint Dreams."
🍭 Peppermint Dreams - A Symphony of Sweetness: Immerse yourself in the delightful blend of sweet peppermint, vanilla, sugar, amber, and musk. This harmonious combination conjures the essence of festive joy, transforming your space into a haven of holiday dreams.
❄️ Captivating Aromatherapy for Your Home: Enliven your surroundings with the invigorating scent of "Peppermint Dreams." Whether you're unwinding after a long day or creating a festive atmosphere, let the fragrance transport you to a realm of sweet memories and joy.
🎁 Gift the Magic of Peppermint Dreams: Share the spirit of the season with your loved ones. Our "Peppermint Dreams" candle is the perfect gift, embodying the magic and warmth of the holidays in every flicker.
View full details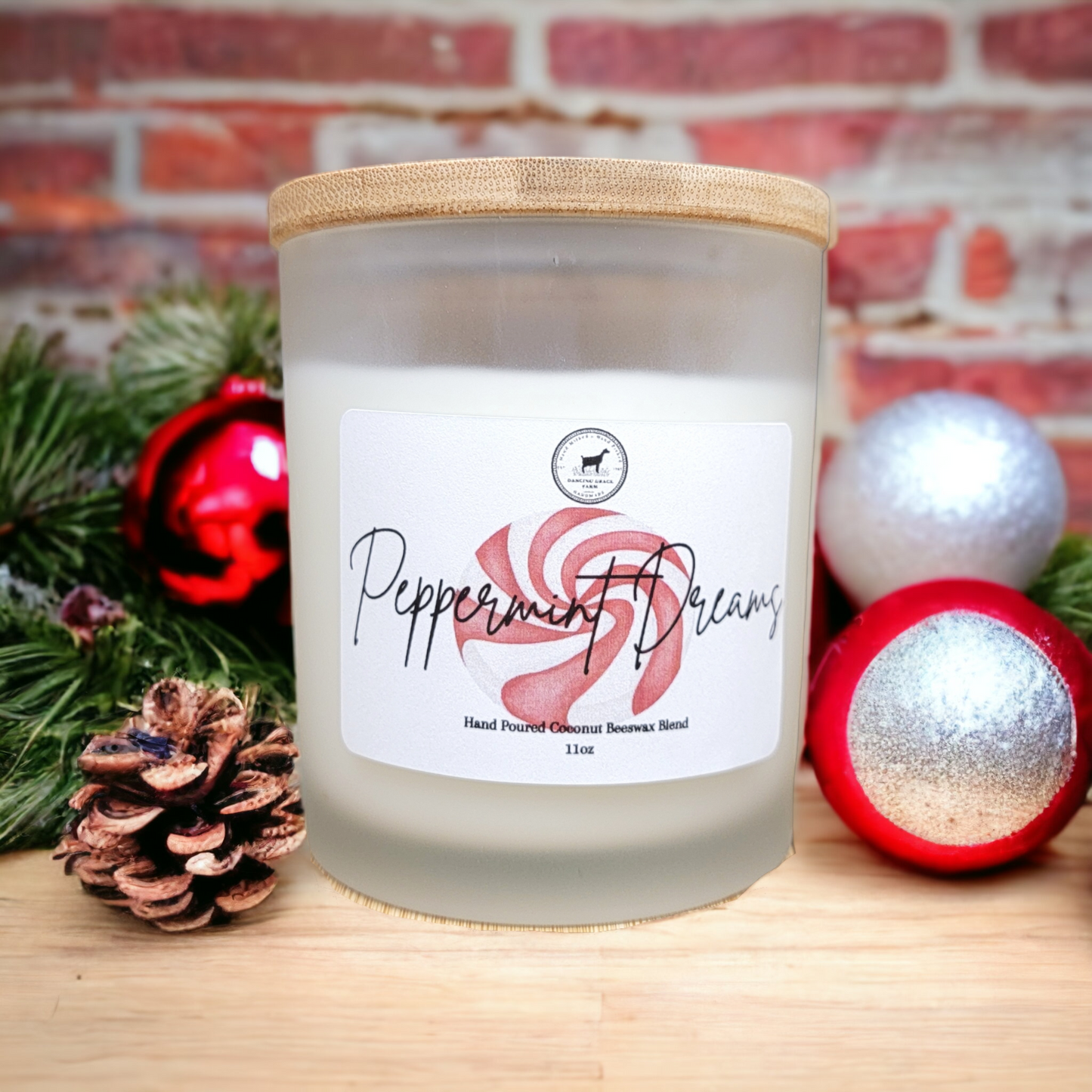 Shipping

Item ships within 3 business days generally. During times of high sales volume (release days), check the banner at the top of the page for the most up to date information on shipping times. Thank you for shopping small!

Returns

Due to the personal nature of our products, returns will not be accepted. Please let us know if you have an issue with your shipment so we can make it right! We love happy customers!!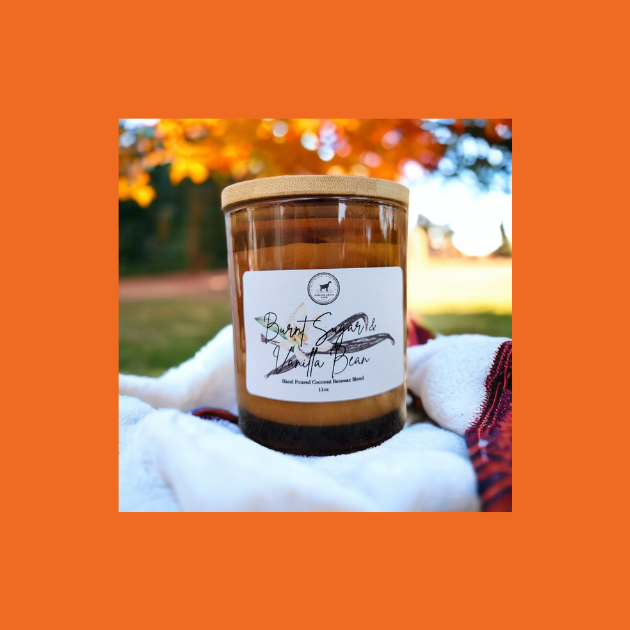 Cozy, warm scents ready to be burned to freshen your home before guests arrive or simply while reading a good book on a chilly night. From our farm- to your home.
You'll love our products because of what we put into them-- And what we leave out