Regular price
Sale price
$20.00 USD
Unit price
per
Sale
Sold out
Share
🕯️ Ignite the Spirit of Christmas with Dancing Grace Farm's Hand-Poured Coconut Beeswax Candle: "Wassail" 🕯️
At Dancing Grace Farm, we present a holiday classic reimagined—crafted with love and care, our coconut beeswax candle captures the heartwarming essence of Christmas. Indulge in the magic of the season with our wood-wicked masterpiece, featuring the enchanting fragrance of "Wassail."
🍇 A Toast to Tradition - Wassail's Timeless Aroma: For centuries, wassail has been the embodiment of festive spirit and good cheer. Now, you can bring this timeless tradition into your home with our "Wassail" candle. Immerse yourself in the warm and inviting notes of mulled wine, oranges, lemons, apple cider, and cranberries—a fragrant symphony that captures the essence of Christmas.
🔥 Wood Wick for a Cozy Glow: Let the comforting crackle of our wood wick create an ambiance reminiscent of a hearthside celebration. The gentle flicker enhances the festive atmosphere, making every moment with our "Wassail" candle a celebration of joy and togetherness.
🐝 Harvested from Our Bees, Crafted with Grace: Experience the purest form of nature's bounty as our candle is hand-poured with beeswax harvested from our very own bee colonies at Dancing Grace Farm. Sustainably sourced and meticulously crafted, each candle reflects our commitment to the environment and your well-being.
🍊 Wassail - A Symphony of Citrus and Spice: Revel in the harmonious blend of oranges, lemons, apple cider, and cranberries. "Wassail" transforms your space into a haven of festive cheer, making it the perfect addition to your holiday decor.
🎁 Gift the Magic of Christmas: Share the joy of the season with your loved ones. Our "Wassail" candle makes for a thoughtful and festive gift, spreading the warmth and spirit of Christmas.
View full details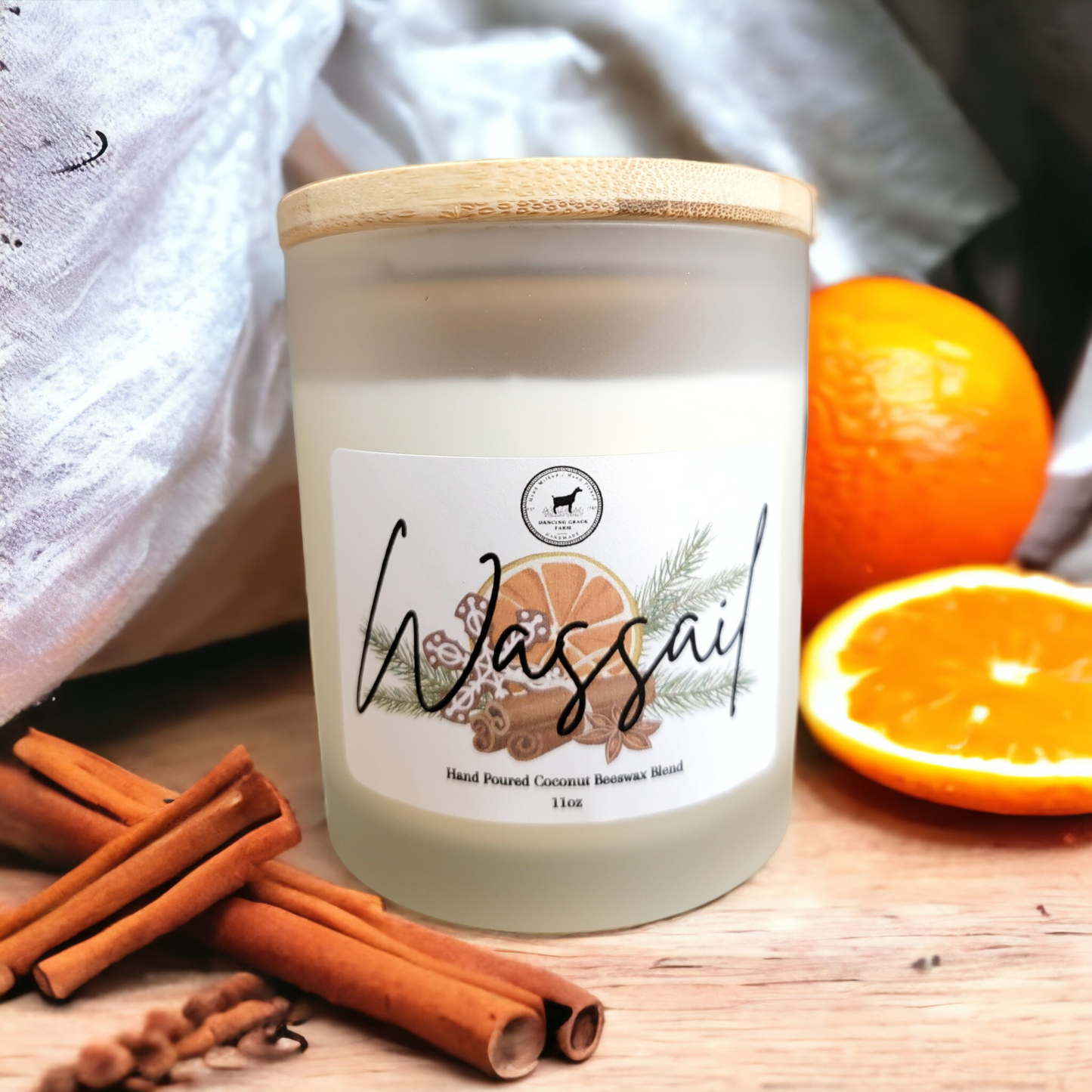 Shipping

Item ships within 3 business days generally. During times of high sales volume (release days), check the banner at the top of the page for the most up to date information on shipping times. Thank you for shopping small!

Returns

Due to the personal nature of our products, returns will not be accepted. Please let us know if you have an issue with your shipment so we can make it right! We love happy customers!!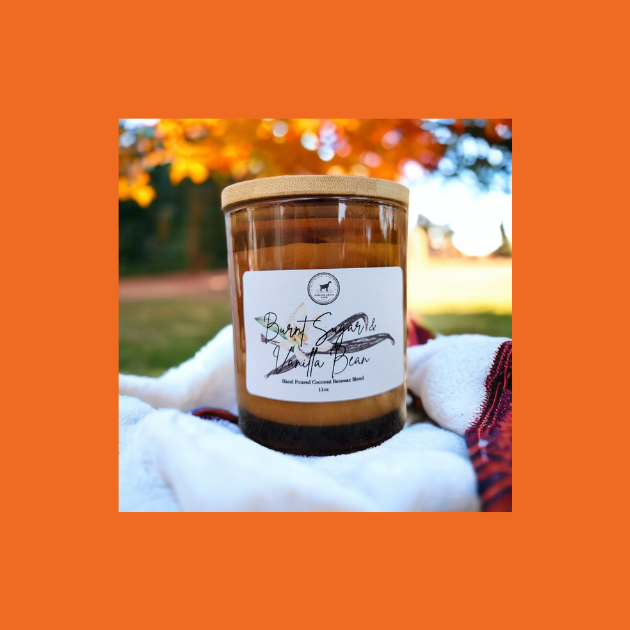 Cozy, warm scents ready to be burned to freshen your home before guests arrive or simply while reading a good book on a chilly night. From our farm- to your home.
You'll love our products because of what we put into them-- And what we leave out